We are grateful to Bloomberg LP and Bloomberg News Television's anchor Haidi Stroud-Watts for highlighting the plight of stranded migrant domestic workers testing positive for #COVID-19 in #HongKong as part of Mike Bloomberg's #BloombergEquality initiative.
HELP for Domestic Workers Executive Director Manisha Wijesinghe spoke about how difficult it was for #COVID19 positive domestic workers to self-quarantine because of the latest wave of the pandemic in Hong Kong. Domestic workers have been left stranded on the streets and car parks of the city in unrelenting cold and rain. The fact that most of these workers are women, accentuates the problem when it comes to basic human needs of safety, access to hygiene and sanitary facilities and proper healthcare.
A Migrant Domestic Worker Coalition of over 14 organisations is working together to create a safety net for these at-risk domestic workers.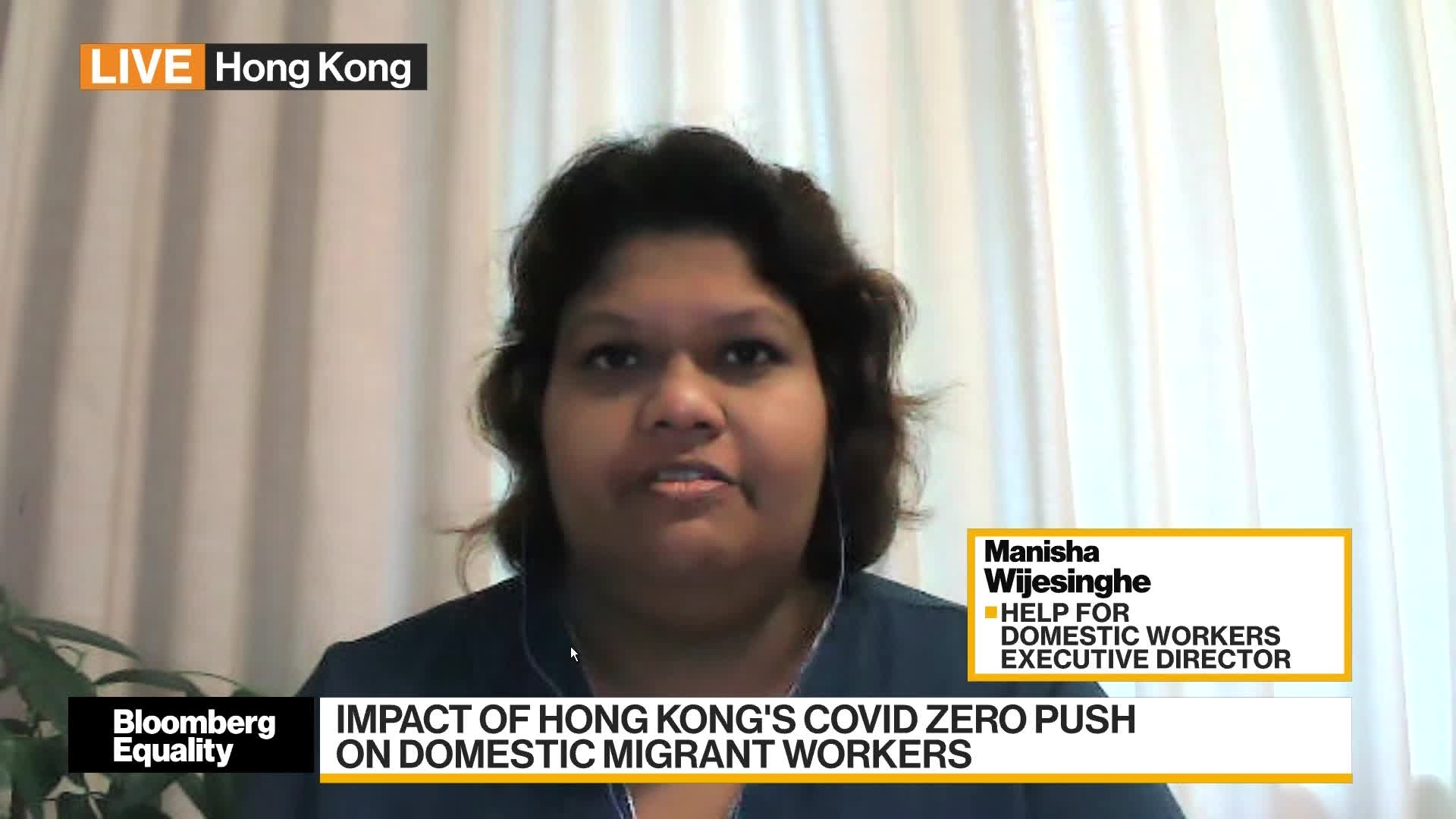 Bloomberg Equality: H.K. Domestic Workers
On today's "Bloomberg Equality" — Manisha Wijesinghe, Executive Director at HELP for Domestic Workers, discusses the impact of Hong Kong's covid zero policy on the city's domestic migrant workers. She speaks with Haidi Stroud-Watts and Shery Ahn on "Daybreak Asia." (Source: Bloomberg)
www.bloomberg.com